Yaguo attendedGermany Dusseldorf International Medical Device Exhibition MEDICA 2019
The 51st Germany Düsseldorf International Medical Device Exhibition "MEDICA 2019" On November 21st, ended successfully at the Dusseldorf International Exhibition Center in Germany.

Yaguo's pioneering innovations heralding a whole new generation of medical devices, showing technological achievements to the world. Furthermore, as an innovative brand in China's medical device industry, Yaguo brought its advanced solutions such as Respiratory Therapy Deviceand sputum suction machineto the Dusseldorf International Convention and Exhibition Center, becoming the industry focus. At the momentYaguo's innovative products, Respiratory Neuromuscular Stimulator and Intelligent Bionic Sputum Removal System, obtained European CE certification, in consequence many new and old customers came to our booth to discuss cooperation.
New products attract customers around the globe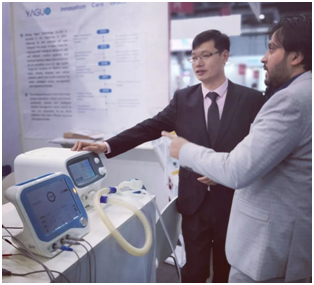 Our customers and senior respiratory equipment experts explain Yaguo's innovative ideas to new customers.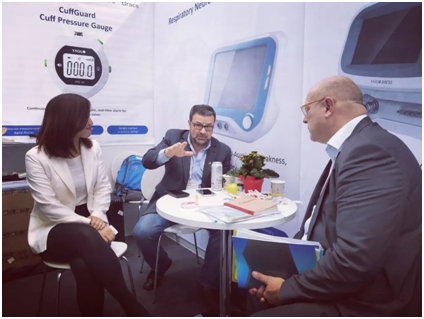 Customers experience the product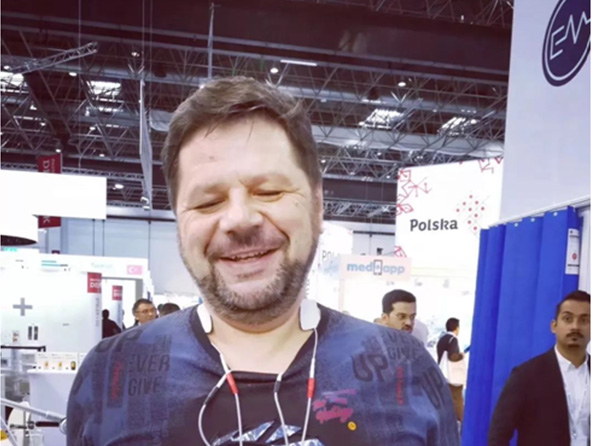 On-site signing and win-win cooperation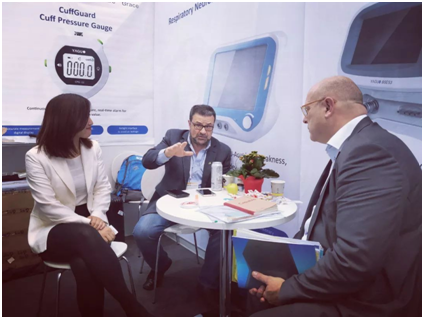 Innovative products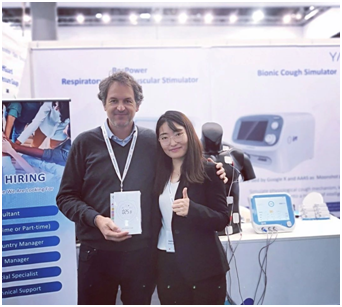 Yaguo's booth attracted many visits and exchanges. The innovative product design concept and excellent performance bust people's understanding of clinical dilemmas such as traditional Cuff Pressure Monitor, lung rehabilitation Respiratory Therapy Device, and invasive mechanical ventilation expectoration. Hence the advantages of the solution have been recognized and praised by colleagues.
Meet us next year and create the future together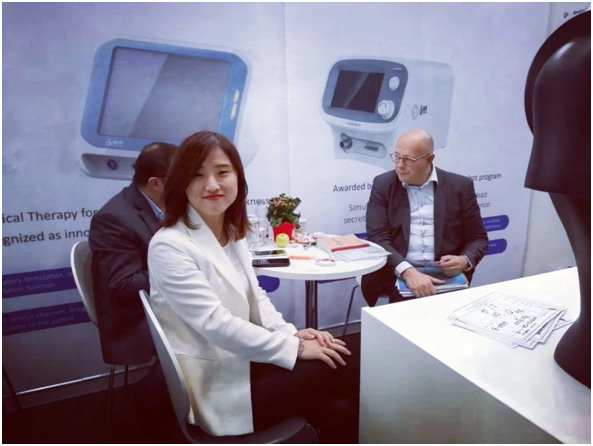 In four days, we have obtained the rewards and feel the importance of our mission. Nevertheless in the future, Yaguo will continue to take the concept of "innovation, care, elegance" as its main goal, focus on airway management and respiratory therapy, adhere to independent research and development and innovation, moreover continue to strengthen technical exchanges and cooperation at home and abroad to provide high quality for global customers, let Yaguo's products and services benefit patients worldwide.